Valentine's day is just around the corner, and many might be running around thinking of what to purchase to show their loved one they care. I personally will not be one of those people out looking for a gift. I tend to try and celebrate holidays as green and environmentally responsible as possible. I don't really do Valentine's day anyway, seems too commercial for my liking. However, I will do a little something special for my husband to show him I care!
Most people associate Valentine's with chocolate. Chocolate can be expensive, especially if you are looking for organic and fair-trade. But did you know making your own could be less expensive and very easy?
Come check out the assortment of vegan chocolate recipes I have gathered together in one place to help you on your chocolate way.
What are you whipping up tomorrow for your loved one?
Mini Hazelnut Butter Filled Chocolates. These bad boys are so delicious and really any nut/seed butter can be used such as peanut butter, almond butter or cashew butter.
Chocolate Almond Bark. This chocolate is so simple and easy to make. You could easily use heart molds and make the perfect Valentine's day chocolate.
Chocolate Mint Cookies. Perhaps you are a cookie fan. These mini mint cookies are perfect to curb your chocolate craving. These too, could easily be shaped into hearts.
Raw Chocolate Tarts. I made these tarts last year for Valentine's day and shaped them into hearts and they came out wonderfully. I simply shaped the crust into a heart, and let it firm up and spread the chocolate filling over top.
Raw Mint Chocolate Mousse. This easy and chocolate sweet mousse is perfect for that special someone. The mint can be omitted, and substituted with another flavor if mint is not your thing.
Chocolate Green Smoothie or Chocolate Mint Smoothie. Both are delicious and perfect for Valentine's day breakfast. They are quick and easy to prepare in the morning.
Almond Butter Cups. The perfect treat. I love them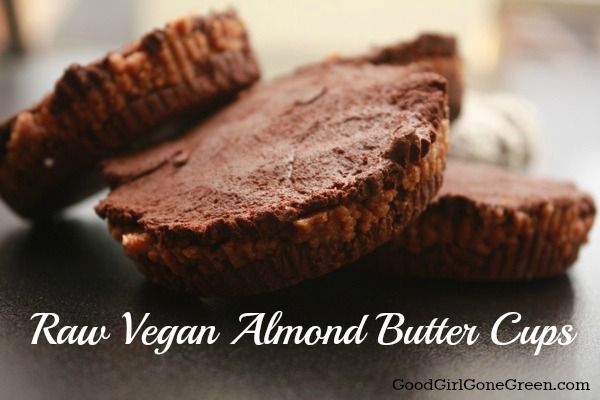 And one not so chocolate recipe: Ruby Red Apple Juice. This bright red juice is very tasty and refreshing.
Photo Credit: rhoftonphoto via photopin cc