Autumn is apple picking season and there is nothing better than the smell of a freshly baked pie filling your home.
Little E loved apple picking this past week-end. Aren't her little fingers just so cute?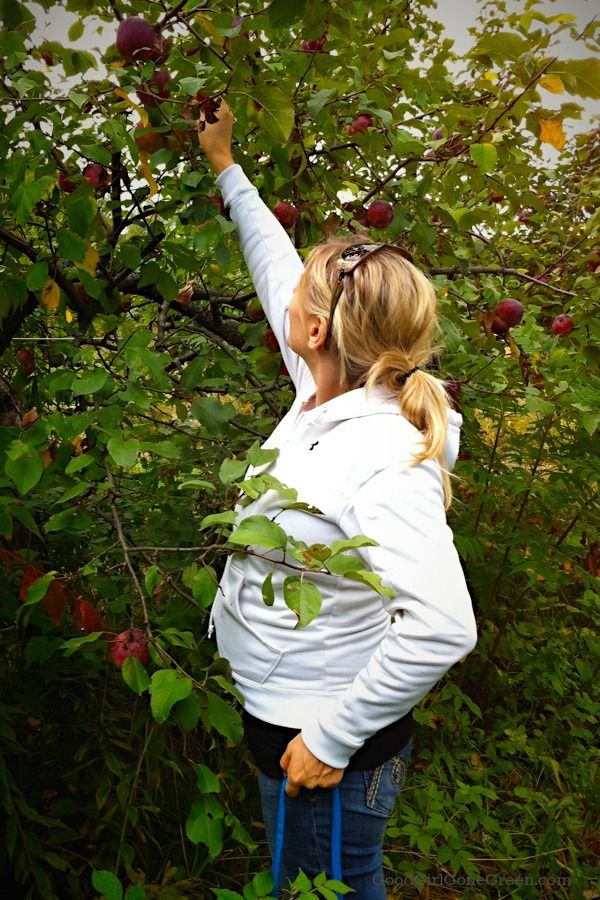 And that's me with my 17 week old eco-belly!
Wordless Wednesday, a simple post which features a photo to convey a message that speaks for itself without using words; well not a lot of words!
apple picking, apples, autumn, Fall, organic, vegan