Wordless Wednesday, a simple post which features a photo to convey a message that speaks for itself without using words; well not a lot of words!
This past week-end, we went to visit Lufa Farms to see where our food comes from. They only open the actual greenhouse to the public a few times a year since it is in a controlled environment and having people going in and out could contaminate the fruits and vegetables.
The farm is a 31,000 square foot greenhouse on top of a Montreal office building. It is specially designed to provide the optimum environment for more than 25 varieties of vegetables and does so without using artificial pesticides, fungicides or herbicides of any type. This first version is designed to model our vision of responsible agriculture.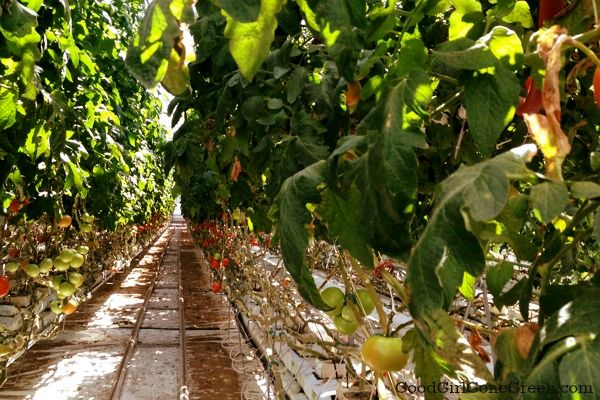 They are actually in the process of constructing a second location in Laval, Quebec just north of Montreal and are looking into building additional roof top farms in Toronto and Boston.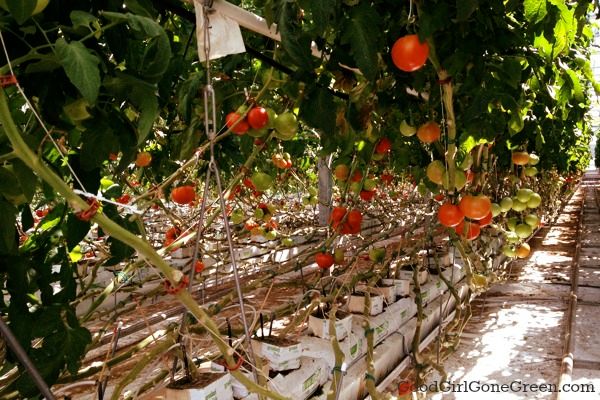 I appreciate  the fact that the roof top farm does more than grow vegetables. It allows land previously lost to urban development to be farmed again. Its year-round farming operations help the roofs, as they protect and combat the warming of the city. It minimizes the distance, time, and handling of food between the producer and consumer, as well as allow them to grow traditional and highly nutritious produce instead of only semi-tasteless varieties that ship far distances. The part that I love the most is that it directly involves the consumer in a relationship with a local farm all year around even in the winter months when most organic and even conventional produce is shipped from the United States.
farm, hydroponic gardening, local, Lufa Farms, Montreal, organic