Last week Ford invited about 200 people from various backgrounds to attend the "Go Further with Ford" event, and I was lucky enough to attend. I spent most of my time hanging out with some of the green crowd: Diane MacEachern- Big Green Purse, Tiffany Washko- NatureMoms, Shane Shirley Smith- Environmental Booty and Anna Hackman- Green Talk.
And Adrian Grenier aka Vincent Chase from Entourage and his business partner, Peter Glatzer were speaking in the eco-psychology presentation! They co-founded shft.com. I am thinking he was looking right at me, no?
(Photo courtesy of Tiffany from NatureMoms)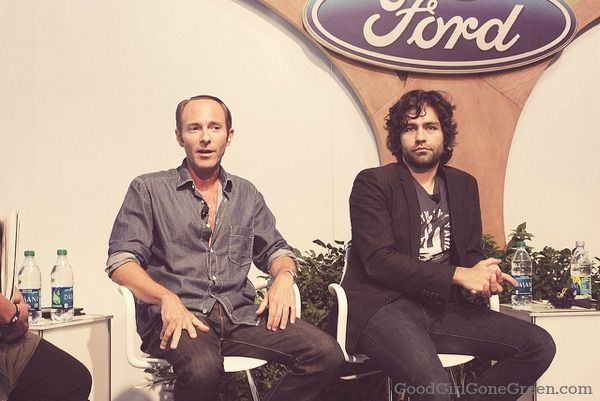 Wordless Wednesday, a simple post which features a photo to convey a message that speaks for itself without using words; well not a lot of words!
Detroit, Ford Canada, Go Further with Ford, green team